Core Values
As a Parent brand, Tiger Companies embodies everything we do and how we do it. Empowering the people at Tiger and emboldening our message as innovators, we're proud of the way our values impact every aspect of our entrepreneurial spirit. We're proof that even innate objects go far when backed by ethics and supported by visionaries.
NEVER SATISFIED WITH THE STATUS QUO
PROACTIVE AND TAKES INITIATIVE
RESPONSIBLE AND ACCOUNTABLE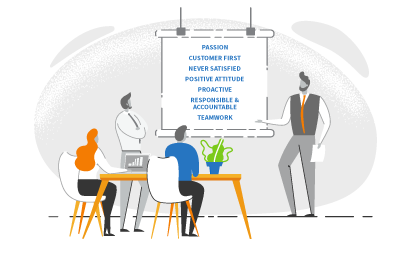 Like our values?
Join our Team.